Retaining Walls, Pavers, Patios, and More.
Nothing highlights your completed project and the green you chose like immaculate hardscapes.
Hardscapes are the picture frame of your project. They bring out the beauty of your greenery, but also serve as a functional divider, protecting your landscaping investment from weather, use, and erosion.
Hardscaping is the art of integrating decks, patios, and other structures, as well as pathways, brickwork, and masonry into your outdoor space. Well executed hardscaping improve visitor traffic flow and safety.
With specialized skills and decades of experience, our hardscape specialists are well-positioned to build these permanent structures for your next project.
Ruble Outdoor Concepts specializes in both retaining walls (engineered & freestanding) and pavers (permeable & traditional). We also provide a wide range of visually appealing hardscape solutions, including: patios, walkways, staircases, decks, fencing, lighting, and more.
Our management team has worked together for over 20 years, completing thousands of hardscape projects for developers, general contractors, and investors. Rest assured that we will capture the vision of your project and install your hardscape within your desired timeframe and budget.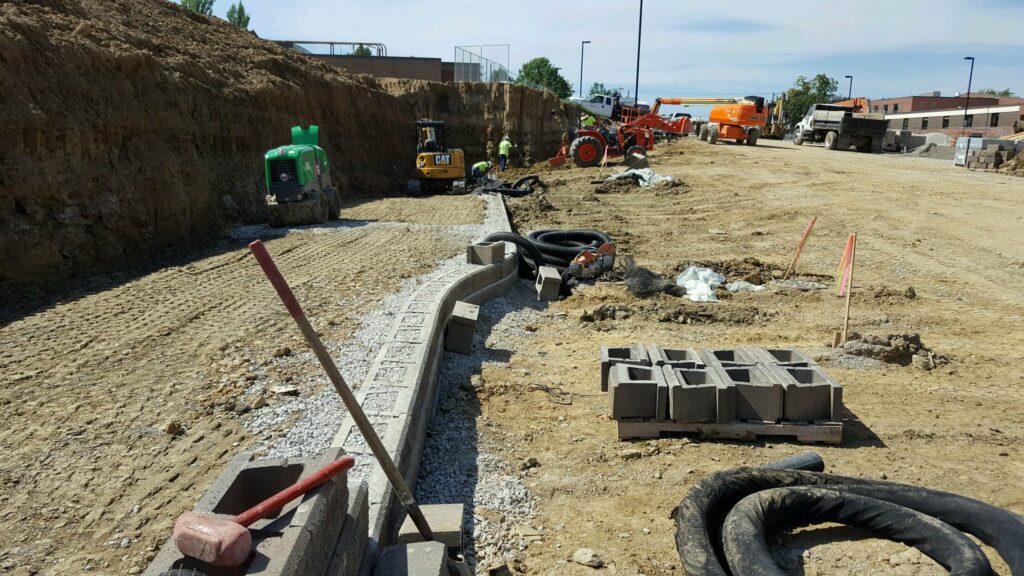 Retaining Walls & Borders
As beautiful as they are functional, retaining walls and block borders take the style of your property to new levels of refinement.
Sites demand two types of retaining walls:
1) Engineered Retaining Walls
Engineered Retaining Walls are built to support parking lots and buildings. Proper drainage and water controls are incorporated to maintain the integrity of the structures, so the walls stay in tact as the ground it supports shifts with each passing season. Many hardscape contractors struggle building adequate engineered walls due to lack of expertise and equipment. Ruble Outdoor Concepts has invested in cutting edge hardscape installation equipment to handle even the most challenging projects for our clients.
2) Free Standing Walls
Free Standing Walls are decorative elements usually under 3 feet high that function as borders to divide up your space or provide seating areas so your visitors have a place to land.
Ruble Outdoor Concepts uses Reading Rock blocks to design and build both Engineered Retaining Walls and Free Standing Walls/Borders. Reading Rock offers a wide range of block shapes and colors so we can provide your space with a unique look and feel that will hold up for years to come.
Traditional & Permeable Pavers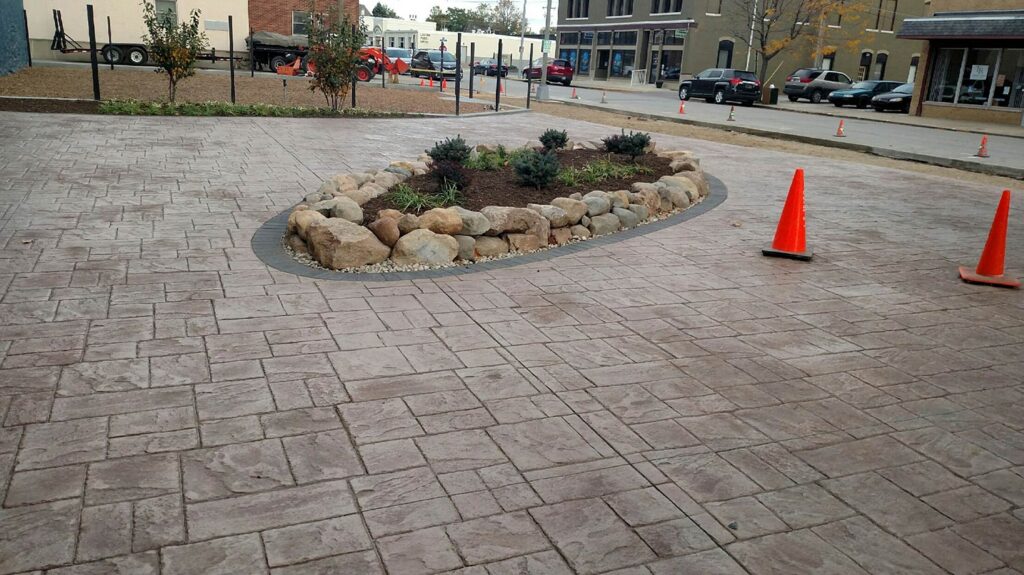 Durable and stylish pavers offer a wide range of patterns and textures for walkways, patios, and other hardscape features. Many sites will incorporate artistic flair and imagery in their pavers to promote their brand and identity.
Permeable pavers are the perfect way to implement an eco-friendly design into hardscape. This style of paver is designed to move water quickly from surfaces to prevent pooling and drainage issues.
Ruble Outdoor Concepts sources pavers from Reading Rock with many options for both traditional and permeable pavers (both aggregate to synthetic versions) that match the design and functional requirements of your site.
Patios, Walkways, Staircases, Decks, & Fencing
Hardscape elements are a great way to complement the natural features of the commercial property while providing additional functionality. Stone staircases and steps provide more than functional entryways on your site. They can add flair and provide that great first impression every property owner is looking for. 
Patios & Decking provide outdoor living and work spaces for many sites. If this is part of your site plan, let us design a functional and beautiful deck or patio people will use.
Walkways and fencing are functional elements, but can be unsightly and distract from the image your site portrays to the public. While necessary for safety and security, the right design can maximize the visual appeal of your property.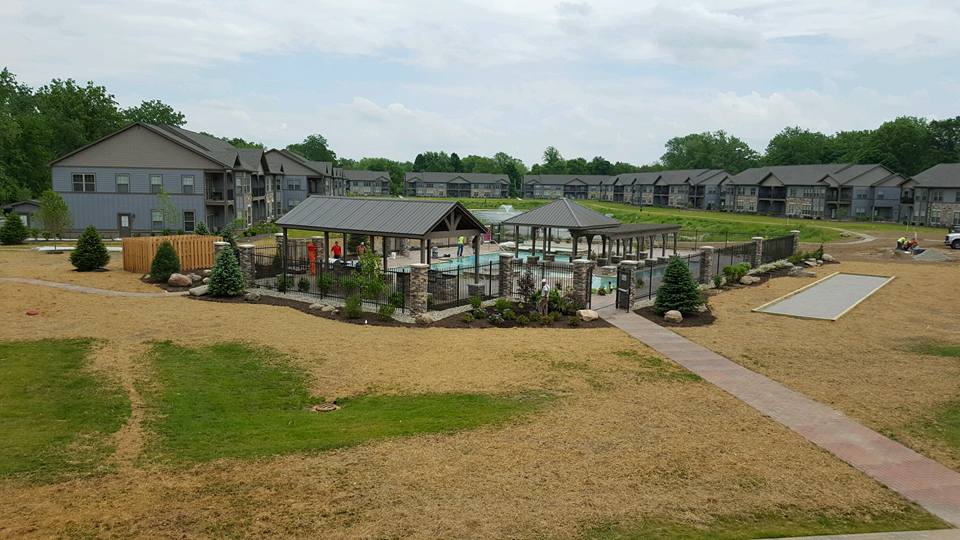 Sites that operate during nighttime hours need outdoor lighting to enhance the ambiance and safety of the space.
Commercial outdoor lighting requires attention to detail and knowledge of both architectural and landscaping elements. The challenge of any commercial outdoor lighting project is to synthesize the natural and artificial light into a unified aesthetic theme that supports safe operations, mobility, and functionality.
We offer a wide range of commercial LED outdoor lighting solutions. If lighting is part of your site design, Ruble Outdoor Concepts will deliver.